GA4 is coming. Don't leave it too late to move over.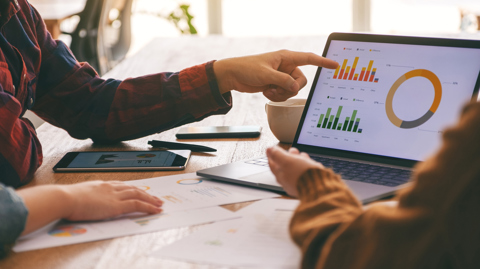 Google is busy rolling out its new analytics offering at the moment, with lots of new features in the bank (more about that in a bit).
This is kind of a big deal, because it will help you to keep tracking website performance when cookies are a thing of the past. In fact, all businesses on Universal Analytics will be automatically moved to GA4 by mid next year.
But there's a catch. From July 2023, you won't have access to historical data that has been collected in Universal Analytics.
This means if you leave it to Google to do the heavy-lifting instead of moving straight away, you won't be able to report on year-on-year results for 12 months (in other words, until 2024).
So, in a nutshell, the sooner you move over, the better!
The good news is that GA4 comes with lots of next level reporting features:
Track user activity across multiple devices
Find better audiences for your ad campaigns
Seamless integration between apps and websites
Enhanced visualisations and charts
Accurate web analytics in a cookie-less world
We're keen to make sure all our clients are set up and ready to go, so if you'd like to learn more about migrating to GA4, give us a call. We'll help you make the process simple and stress-free.