UK Coaching - Kentico Upgrade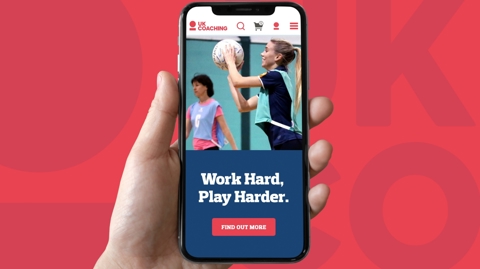 We are thrilled to be embarking on a Kentico upgrade for UK Coaching, which marks the first project since securing our status as their digital partner.
UK Coaching offers essential support to sports coaches, collaborating with organisations around the country, making lasting improvements to the standard and quality of coaching from grassroots to elite levels. They deliver best practice, research, training, and industry standards across communities, sports and their governing bodies.
We will be helping them to successfully move from Kentico 11 to Kentico 12. Kentico is one of the benchmark CMS platforms for organisations, providing cutting-edge tools for developers, marketers, and content authors. Kentico 12 offers an MVC-driven interface with tools that offer improved options for marketing and ecommerce.
The work for the project also includes a body of research on improving the user-experience for the online course finder, creating a more scalable solution to support the organisation as it continues to grow. We have prepared a pipeline of additional work to facilitate that growth following the completion of the upgrade.
We are delighted to continue our relationship with UK Coaching – one that began in 2017. With our status as digital partner secured for the next few years, we look forward to working with them on this and future projects.