Services
Deep dive
Design and build
A new customer-facing website for one of the UK's largest housing associations.
About Abri.
Formed in October 2020, Abri is one of the largest housing associations in the South of England. As a specialist in building affordable housing, the organisation helps people take their first steps on the property ladder and assists those with low incomes who would not ordinarily be able to afford to buy property. This support includes tackling poverty and inequality by helping with employment, providing training, and offering budgeting advice to those in need.
Creating a unified brand.
Following their merger in 2020, Abri was looking to build a customer-facing website that presented the new, unified brand as both a home builder and housing association. The website needed to engage first-time buyers and people in need of shared ownership schemes.
Impressed by the work we had done with Countryside Partnerships, Abri appointed us to provide a user-centric design for the new website, working alongside their own internal developers.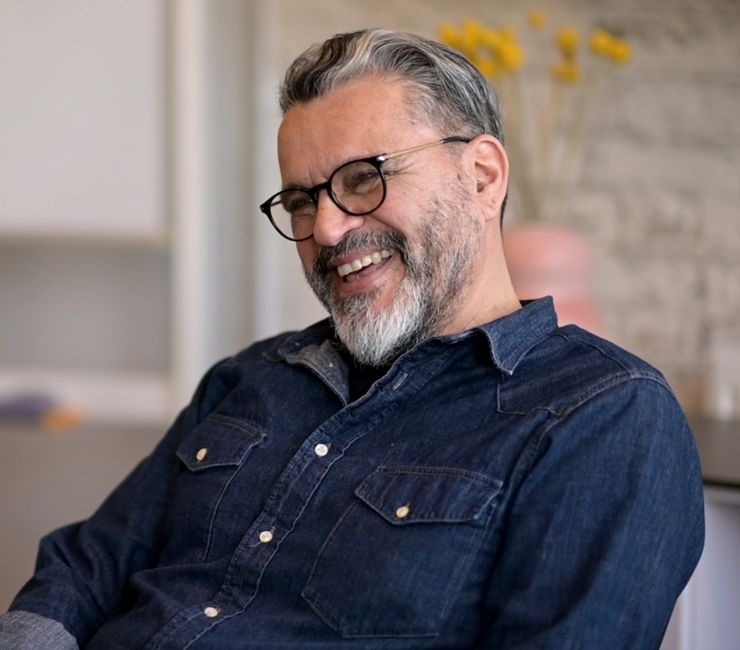 Using collaboration to support the design process.
After initial conversations, it became clear that Abri would also benefit from our front-end development expertise alongside design and UX, but our first step (as always) was to start with a deep dive.
The project began with a series of remote discovery sessions to discuss functionality, the goals and metrics for the new site, and what this new website should look like. We created prototypes in the sessions so that our design team had a clear picture of how Abri imagined the site to look and feel.  
Driven by close collaboration between specialists and the Abri team, we used a modular design approach where different components were worked on by different teams individually and then brought together - this allowed us to work at pace, and keep the design process efficient.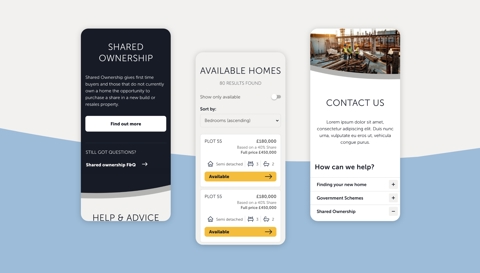 A fantastic new web estate to engage first-time home buyers.
The approach to designing this site empowered each individual team to have the freedom to work on the key elements that suited their individual strengths. The well-orchestrated overlap between these teams meant that we were able to deliver the completion of this project on a tight timescale. 
The result was a great-looking site, designed with the user in mind, and delivered on time.
With the project delivered successfully, we are continuing to work with Abri Group to support their digital expansion.