2021 DADI Award Finalists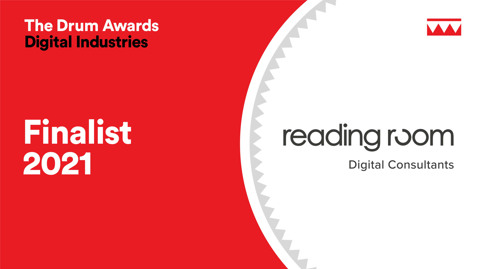 We are incredibly excited to announce that we are finalists for the 2021 Drum Awards for Digital Industries, under 'Best Digital Transformation' for our work with UK Coaching.
The Drum Awards for the Digital Industries seek to reward the companies and people behind the most effective, innovative marketing. We are very proud to have been nominated for 'Best Digital Transformation', and to be recognised nationally by The Drum.
We have enjoyed a strong relationship with UK Coaching since 2017. Last year, national lock-downs meant that UK coaching were forced to halt face-to-face training. Through discovery, we had already identified the need for UK Coaching to become digital-first to reach more members. The pandemic presented an opportunity to transform UK Coaching's digital estate and implement online services, so that users could find information on courses and book easily online.  
"We're immensely proud of our team for going above and beyond, delivering exceptional work, despite the challenges that the last 12 months have thrown up for everyone.
Being finalists the category for Best Digital Transformation is a testament to their achievements, for the work they have done with UK Coaching and with all of our clients." - David Lillington, Managing Director
We are proud of our team for making this possible, with special mention to:
Rushell Clarke – Group Account Director
Richard Cross – Project Manager
Jake Durnford – QA Manager
It's a very competitive category, and we share congratulations with the other finalists. The winners will be announced at the Award ceremony on October 14.