Q&A with new Client Services Director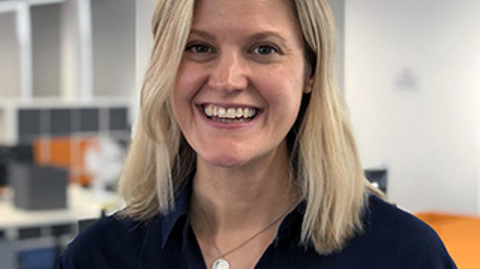 We are thrilled to introduce our new Client Services Director, Ellie Pickering, who joined Reading Room in March.
Ellie brings a wealth of experience from her time client-side and at agencies, having previously held senior Client Service roles at Investis Digital, Microserve, and the Unlimited Group.
Her focus is on ensuring strong professional and commercial relationships with our clients and enabling the Client Services Team to deliver success.
What attracted you to the role at Reading Room ?
I feel like Reading Room has an inspiring mix of big established brands and companies that are exciting to work with, alongside a very friendly down-to-earth mentality that you usually only find at smaller agencies. It's a blending of the best of both worlds: we've got the pedigree, the history, and the expertise to deliver really exciting, complex projects, but without the bureaucracy or hierarchy that sometimes exists within larger agencies.
What do you bring to the role?
Having a diverse background in marketing is useful; I think having been a client always gives you that necessary perspective when it comes to client services and being able to get that 360 view on what is required. I understand the challenges and the pressures that clients face. It gives me a good bird's eye view on where projects might lead, or what additional elements might be useful for clients. I also have a lot of team management experience from previous roles. I think it is always good to have those skills because it's really important that everyone's pulling in the right direction and that the account managers and the wider teams have all the tools and support that they need to succeed.
What is your Client Services philosophy?
It's about learning, listening, and understanding. I think that's the right way to put it because there is this balancing act: you must be able to empathise with the client, look at what they need, look at the route they need to go down, and you also need to consider how the agency is going to work best, where our strengths are, and where we can help people. Clear, open, and honest communication is so necessary – getting the real sense of what the client wants and what a client needs and then making sure we can match that with expertise and skills on our side.
What can clients expect from you and your team?
They can expect friendly, helpful, engaged, and knowledgeable people who are genuinely interested in the needs of businesses and the challenges that they are facing. It's a team that is ready and waiting to have the kinds of conversations that are going to unlock the best opportunities and the best work that the agency can deliver.
What do you enjoy doing outside of work?
It's difficult at the moment because lots of the things that I enjoy doing aren't really happening thanks to Covid. I love team sports, especially netball. I like to exercise, but there's something really special about the focus and purpose you get from being part of a team. I have had to take up running recently to keep fit and I definitely don't enjoy that as much! The upside is that I can indulge my gourmet side. Takeaways have taken over from restaurant and pub visits but it's exciting to see my favourite eateries opening back up and I can't wait to start eating out again.