Your technical architecture forms the foundation of your digital platform's success. 
Choosing the right technology for your digital platform is essential. We'll work with you to create an architecture that helps meet your business goals while having your customers' best interests.  
If you already have a technical blueprint in place, we'll carefully review this and make recommendations.  Once we have a clear understanding of your existing architecture, we can help you can make the right choices moving forward. 
Preparing to architect your solution.

 
Before suggesting a solution, we'll consider your current foundation. By doing so, we'll gain a deeper understanding of your business and its needs.  
We'll also do a data deep dive. This means we'll investigate what data you have access to already and how it's stored. This part of the architecting process will help us establish the best way to visualise your data and what dashboards we can create. By pulling together the right data, we can help empower you to make data-driven decisions. 
Additionally, we'll consider resiliency and what type of disaster recovery needs to be in place.  
Our process begins with a technology audit.
If you have an existing platform, we'll undertake a feasibility study. This will help us understand how it's working and what changes could improve its overall health. Following this, we'll usually build a list of recommendations and list them in order of priority.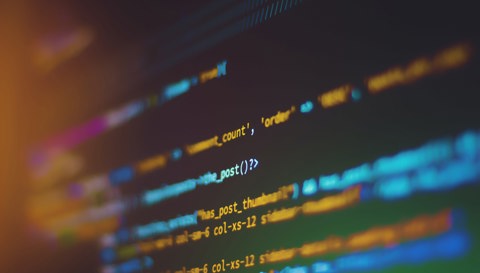 Technical planning workshops.
Once we have a good understanding of your organisation, we'll run a technical planning workshop. This will help us plan what the platform needs to achieve and align our roadmap to yours. We'll also consider technical specifications and requirements. 
Our workshops will determine what components your platform needs to operate, plus what your idea of a dream set of functions would be. We'll structure our findings using the MoSCoW prioritisation process. 
This activity will make sure our work gets you to where you need to be while making sure it's within your budget and timing.  
Stakeholder workshops. 
Your stakeholders hold a vast amount of knowledge about your organisation and its intricacies. A stakeholder workshop allows us to download this information so we can really understand the processes going on within your technical architecture. 
Some of the questions we'll ask your stakeholders are about what you do, what's challenging or easy, your existing processes, and their pain points.  
Workshops are a safe way to evaluate internal knowledge. It's an environment where stakeholders are encouraged to share thoughts freely. Anyone can be interviewed, from heads of departments to developers. Information gathered can help us better understand your digital estate and identify gaps. 

What makes our approach unique? 
We're technology agnostic. Many agencies like to use one type of technology. So, regardless of the problem you are experiencing, you may be approached with a solution that isn't entirely reflective of your business needs.