Reading Room and Riviera Travel pioneer the digital revolution of the UK travel industry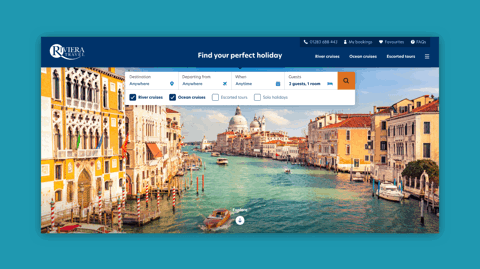 Reading Room is excited to announce its partnership with Riviera Travel, a well-respected UK expert in escorted tours, ocean and river cruises. This collaboration marks a significant milestone in the travel industry, as Riviera Travel embarks on a digital transformation journey to elevate its customer experiences and solidify its position as a leader in the post-pandemic travel landscape.
With over 40 years of experience, Riviera Travel has built an award-winning reputation within the UK travel industry, known for its meticulously crafted itineraries and authentic experiences guided by local experts. However, like many traditional travel businesses, Riviera Travel recognised the need to modernise its digital infrastructure and online presence to meet the evolving demands of its customers in a post-pandemic world.
At the heart of this transformation is the launch of Riviera Travel's new website, which went live in August, strategically aligned with the peak of their travel season. This ambitious 18-month project exemplifies Reading Room's comprehensive solutions, offering strategic planning, user experience design, technical and digital transformation, and robust design and development services, all powered by the versatile Drupal platform.
Riviera Travel sought a long-term digital partner capable of building a dynamic website that reflects the company's commitment to showcasing its award-winning holiday offerings. The primary objectives of the project were to digitally transform the business, increase conversion rates, provide better self-service options for customers, and streamline internal processes.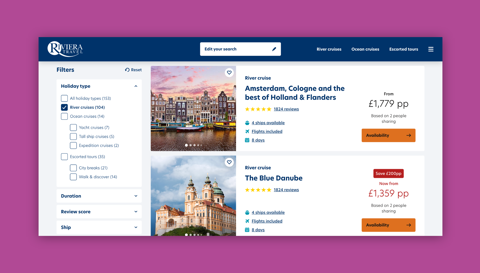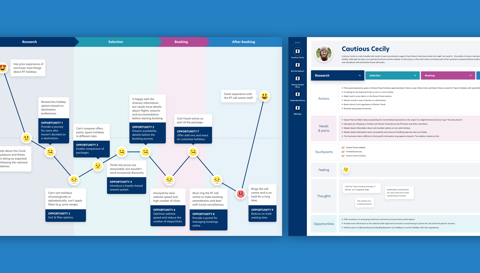 The project's scope covered various areas, including technical and strategic discovery, user experience workshops, content strategy, Drupal front-end and back-end development, AWS hosting, and infrastructure implementation. Post-launch, the partnership continues to focus on website improvements, A/B testing, conversion rate optimisation, ongoing user testing, as well as support for marketing campaigns and new product launches.
Riviera Travel is strategically investing in technology to position itself as a leader in the industry, aligning with its ambitious growth strategy. For their customers, this project puts them at the forefront of a better digital service, providing a best-in-class website to enhance their overall travel booking experience.
Reading Room's expertise, flexibility, and commitment to the partnership played a crucial role in the project's success. This collaboration signifies a significant step forward for the travel industry, as traditional businesses like Riviera Travel embrace technology to meet the changing demands of modern travelers.
To see the result of Riviera Travel and Reading Room's partnership, go to www.rivieratravel.co.uk, to learn more about Reading Room's digital solutions get in touch.