Whether it's managing your paid search, engaging with your existing communities on social media, or improving the visibility of your website in search results, as a full-service team, we cover the lot.
Being seen in search results.

 
Google's most recent updates make it more important than ever that your content is written for people, not algorithms. Useful, relevant, and expert content is pushed to the top of results – and this means understanding the intent behind the search, not just the keywords being typed in.  
We make Search a key part of the process when creating your digital content strategy and your wider comms plan. We also make sure your new website will get the technical optimisation it needs to rank well on Google when it goes live.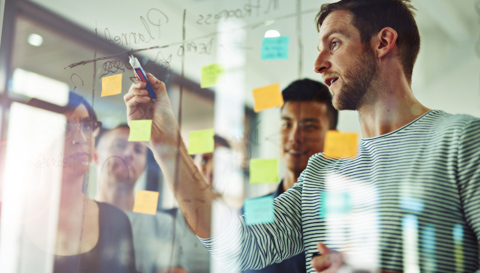 Reaching new audiences using performance marketing.

 
Advertising on platforms like Facebook, Google, and Amazon can be a great way to get your services and your content in front of the right people. But knowing how to spread your digital ad budget, eek out the best from your campaigns, and target the right audiences are as much an art as a science. 
Using direct insight into your customers to inform targeting and creative means we can deliver a better return on advertising spend (ROAS) and reduce the risk that campaigns will fail. 
Performance advertising also offers you the opportunity to test, learn, and quickly adapt your campaigns to improve results. 
Building your social brand.

 
Social media isn't about the hard sell, it's about showing you're human. That's why it's important to understand what your audiences like to engage with, and when and where it's appropriate to do this. Building an engaged community is no easy feat either. It requires groundwork and a lot of patience. 
But, by getting the right social media formula, your organisation can ignite conversation, get closer to your customers, and humanise your brand. And the more engaging you become, the wider that conversation gets. 
Getting closer to your customers with email.

 
Email offers you the opportunity to personalise the content your subscribers receive and make sure they get it at a moment that matters to them. This is why it's still one of the most effective ways to keep in touch with your customers.  
But to avoid ending up in the Spam folder, data must be at centre of your email strategy. It's only by understanding your customers' interests and behaviours that you can deliver content they will want to read.  
Starting with customer insight and looking at how people have engaged with you in the past, we'll build out your customer segments and then use creative testing to learn and enhance personalisation over time. 
From welcoming new arrivals to re-engaging those who've dropped off the radar, we'll help you to build stronger relationships with your customers using email.