British Safety Council and Mates in Mind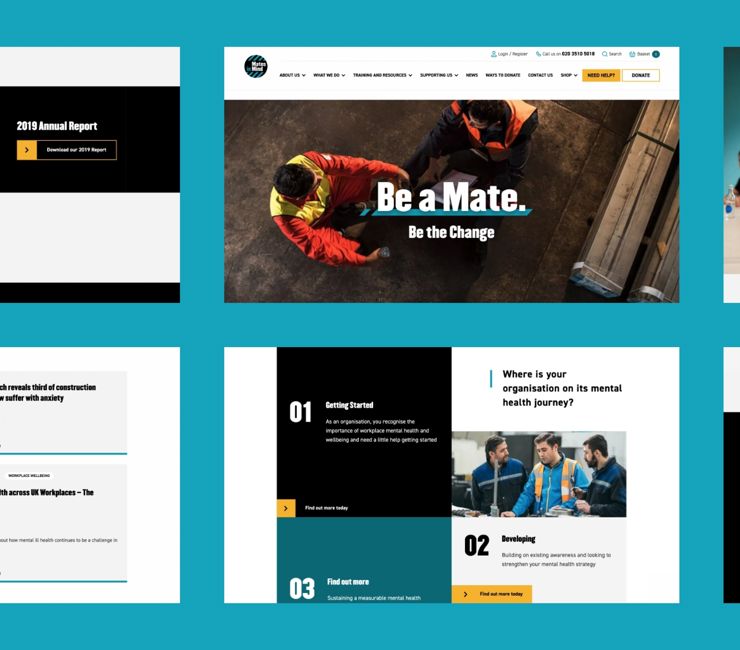 Services
Deep dive
Strategy
Design and build
Creating a simplified and user-friendly foundation for two charities.
About BSC & MIM.
Founded in 1957, British Safety Council has campaigned tirelessly for over 60 years to protect workers from accidents, hazards, and unsafe conditions, playing a decisive role in the political process that has led to the adoption of landmark safety legislation in the UK.
Funded by a collaboration of partners, including British Safety Council, Mates in Mind is a UK charity committed to promoting positive mental well-being across workplaces, with a particular focus on the construction sector.
Supporting a Partnership.
With British Safety Council and Mates in Mind sharing both staff and an office, this project was a unique collaboration between two separate charities. As we are an established digital partner for British Safety Council, the charity approached us to rebuild the Mates in Mind website.
Our challenge was to provide a shared web architecture to support both organisations, but built to make separating the two easily possible, should their courses diverge in the future. This shared environment enabled the organisations to reduce costs and improve efficiency by reducing work required for security updates and version control.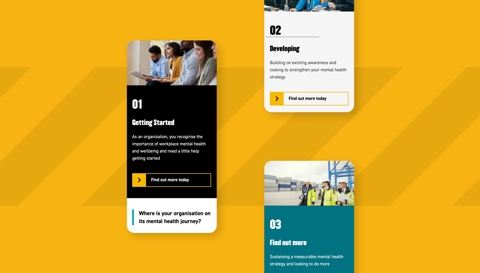 Removing Complexity.
The charity had a complex and unwieldy digital platform that integrated with a CRM, an e-commerce solution, and a PSP (payment sole provider). The aging WordPress site had not been designed with this level of functionality in mind, so these elements were bolted on using a tangled web of APIs and bespoke coding.
The new site needed to deliver this bespoke integration while taking Mates in Mind onto a platform that could be shared with British Safety Council.
Using Umbraco, we have created a simpler and more user-friendly foundation for both charities, making it not only easier to add and remove elements as required, but also making it possible to decouple the organisations in the future through the way that the site has been built.
In addition, utilising data on existing users for both British Safety Council and Mates in Mind has allowed us to understand user journeys and requirements, ensuring the new website fits the requirements of both user bases. This means the user journey through a shared platform can match the full set of requirements, simplifying and streamlining the process for the end user.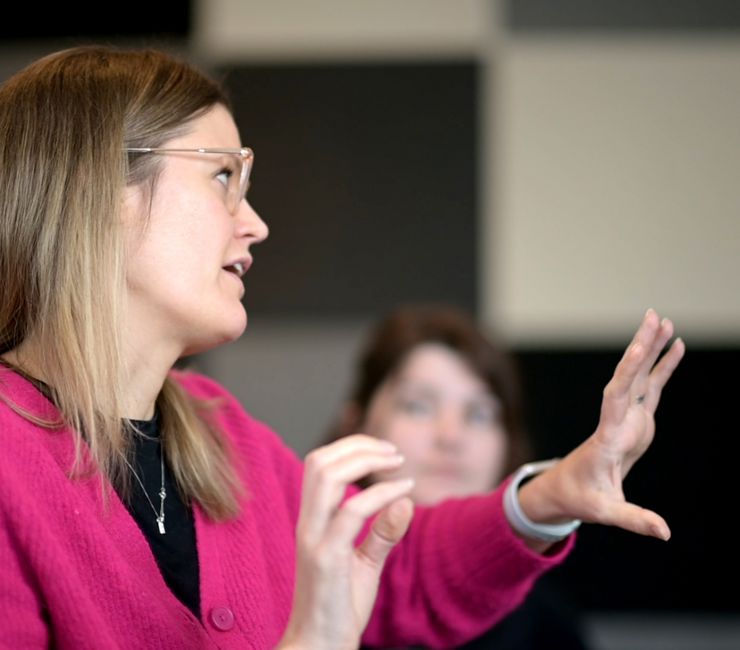 Launching a platform with growth in mind.
The inherent complexity of this project and the unique challenges that it posed has made this such an exciting and dynamic project to be involved with. We have been thrilled to work with two charities providing such beneficial services to people and communities.
It has been an exciting adventure to work in close collaboration with clients who we enjoy working with, aligning ourselves with the values that these organisations stand for, and contributing our part to ensuring that people are able to find the resources and help they need through this new platform.